Our Bespoke Bathroom Design Service
Here at Pier1, we make state of the art design the centre of what we do. From decadent art deco to quaint country cottage, from cool industrial to luxurious hotel-chic, our award-winning designers will work with you to create a bathroom that truly expresses your unique style and personality.
Combining the WOW factor with the practical features required. They will do all the work for you, taking this daunting task out of your hands.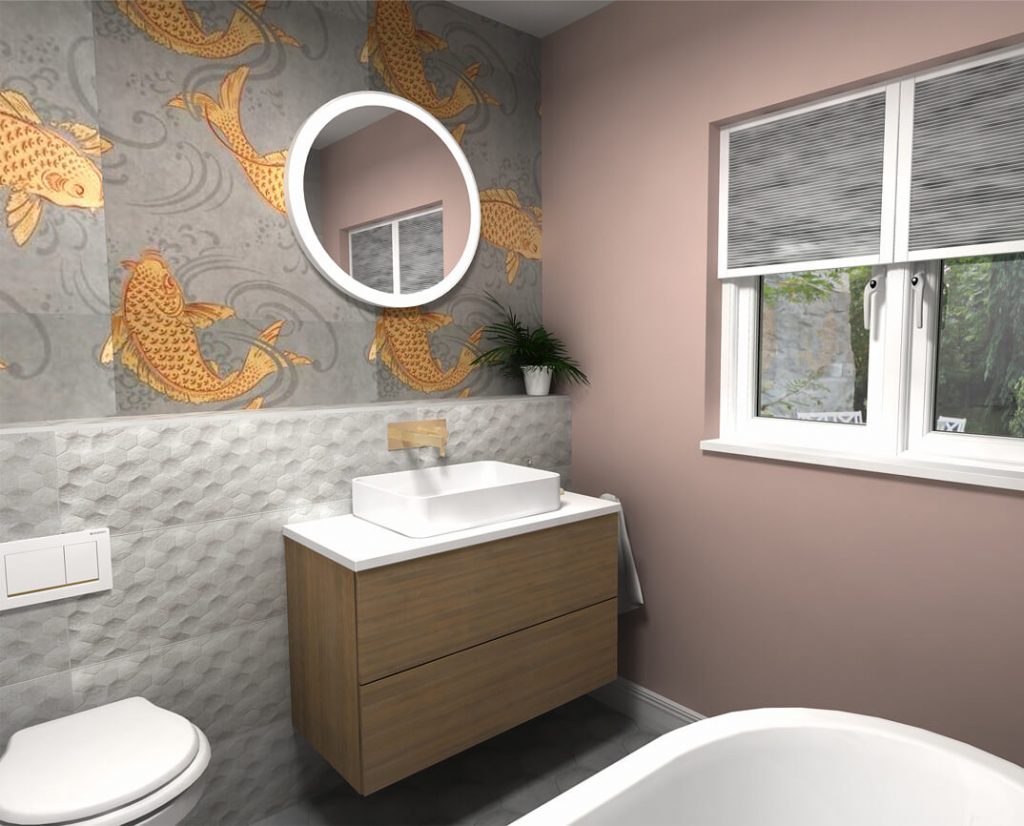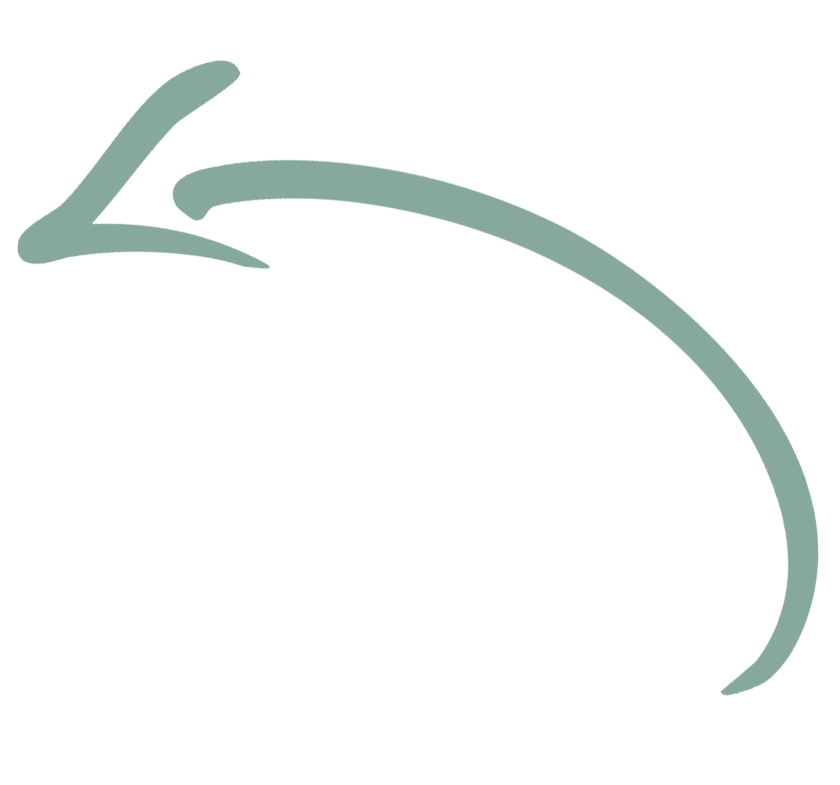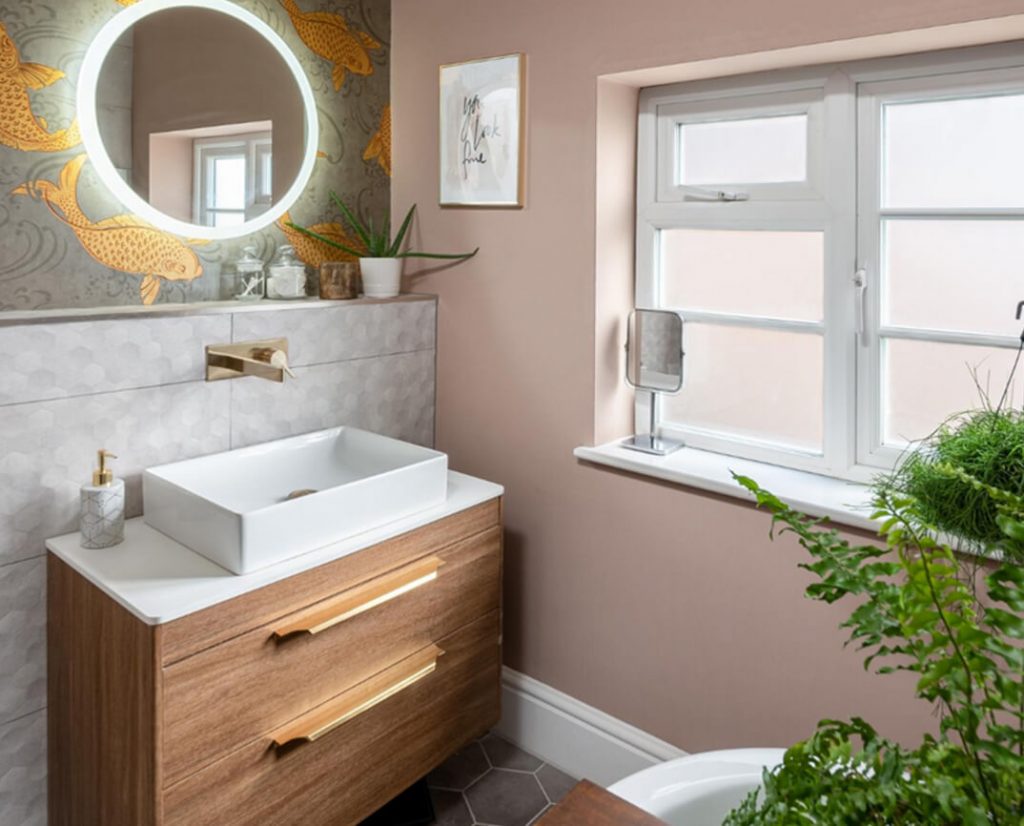 "Pier1 just designed our beautiful new room for us! We are over the moon with the results and the process was seamless and stress free"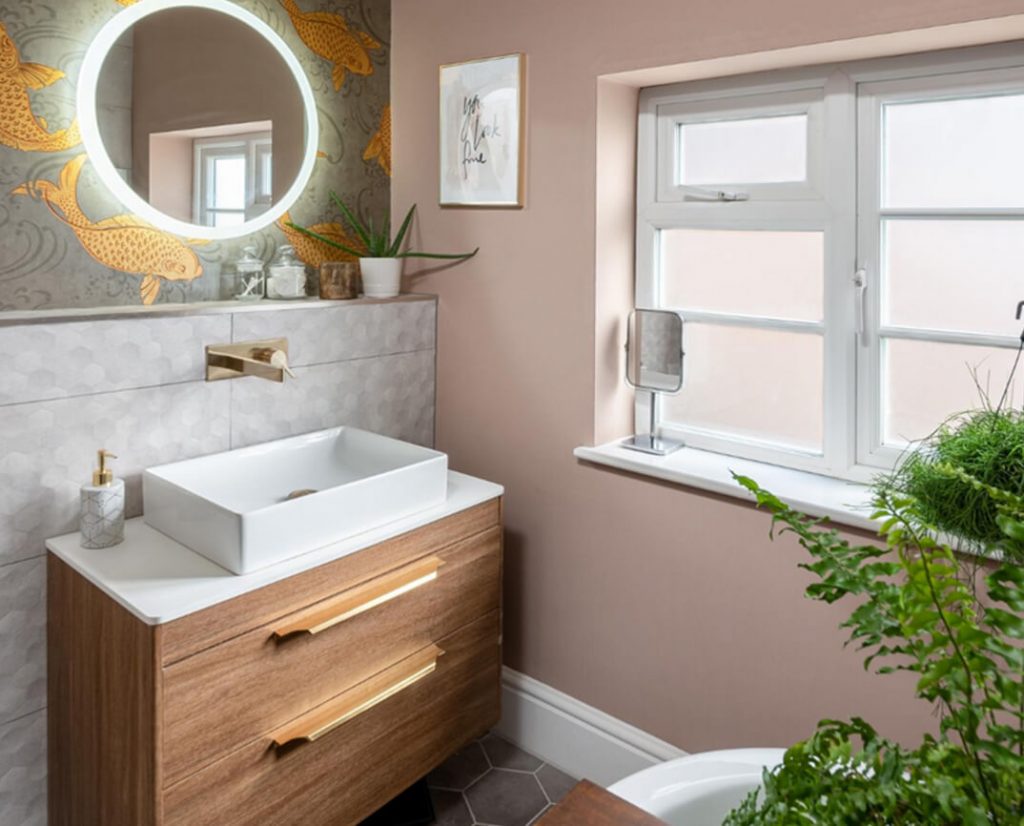 How We Work – In 4 Simple Steps
Step 1: Inspiration
 Gather your own inspiration from your favourite magazines or Pinterest Boards or pop into our Brighton & Hove showroom for an initial meeting where you can discuss our displays, brochures and samples with one of our designers over a fresh cup of coffee.
We want to get an idea about your style preferences, your practical needs, your likes and dislikes and what defines the perfect bathroom for you.
Step 2: Site Visit
Your designer will arrange to visit you to take measurements of your bathroom and to conduct a full technical survey. If your bathroom is yet to be built, we are more than happy to work from plans.
At this stage we will run through a full brief and checklist with you, discussing your requirements, your budget and your inspiration to ensure that we build a shared vision of what you desire from the space.
Step 3. Your Space Re-imagined:
If you are happy to move forwards, we will take a £300 design deposit which is fully refunded when you place your bathroom order. Your designer will then set to work creating your stunning new bathroom on our Virtual Worlds 3D software, combining years of industry knowledge and their design flair to transform your space.
We will work to your timescale and budget, injecting our magic to ensure your bathroom is one of a kind.
4. Design Presentation
You will be invited into the showroom for your design presentation which includes a virtual walk through of your bathroom on our large screen and a full quotation. We will have samples of your tiles, furniture and finishes to help you fully envisage how your new bathroom will look and feel.
Once we have made any tweaks, we will take payment for your products and prepare plans for your installers to work from.
If you would like to use our recommended installers we will discuss all associated costs and arrangements at the same time. We will ensure your bathroom products are delivered to you in perfect condition ready for when you need them.
*We can now conduct our design presentations virtually or via email if you cannot attend the showroom
Benefits of our Design Service:
Achieve award-winning design with none of the stress at a budget that works for you
Discuss your design at any time with your dedicated personal designer
See full visuals of your new bathroom before you place your order using our 3D design software
Make tweaks with your designer and arrange a second presentation if required
Feel reassured that your bathroom will work within your space and that all measurements, plumbing and technical requirements have been accommodated for during your site visit.
Receive detailed plans and product specifications for your installers to work from – your designer can liaise with your installer if you have any concerns
Have peace of mind that you can leave the delivery arrangements to us!
See your design come to life with our 3D design software!
Luxury Bathroom Design
Our ergonomic approach will ensure you can make the most of your bathroom's bespoke new features with ease and enjoyment. With decades of experience in bathroom design and extensive product knowledge, we provide solutions that innovate whatever the scale of your build or renovation project.
Specialists in supplying bespoke luxury bathrooms and tiles,
with a personalised service from design to installation.
Get in touch with us below