Expert Bathroom Installations Across Hove
The installation phase represents the pivotal moment when your bathroom dreams come to fruition. Selecting a competent team to handle the installation process entails thorough research and meticulous coordination, accompanied by a leap of faith. We understand the inherent stress involved in this decision-making process.
Should you already have a team of installers prepared, we will collaborate closely with them to guarantee they possess all the essential elements required for a successful installation, including comprehensive plans and precise technical specifications. Conversely, if you have yet to secure an installer, we take pleasure in recommending one of our exceptional and highly skilled installers, whose workmanship consistently meets the highest standards of quality.
Upon finalising the design of your envisioned bathroom, we will meticulously collaborate with our recommended installers to thoroughly evaluate every aspect, including the selection of features, fixtures, and finishes.
They then will furnish us with a comprehensive pricing proposal encompassing the entirety of the installation process. During your design presentation, we will present this proposal to you, ensuring transparency and clarity. In certain circumstances, it may be necessary for the installers to visit your site to conduct a thorough survey, particularly if unique structural elements are present within the space.
Once you're happy with the proposed plan, we will gladly facilitate the process by collecting a deposit, thereby securing the services of the installers on your behalf. Your appointed installers will subsequently establish a personalised payment schedule in direct consultation with you.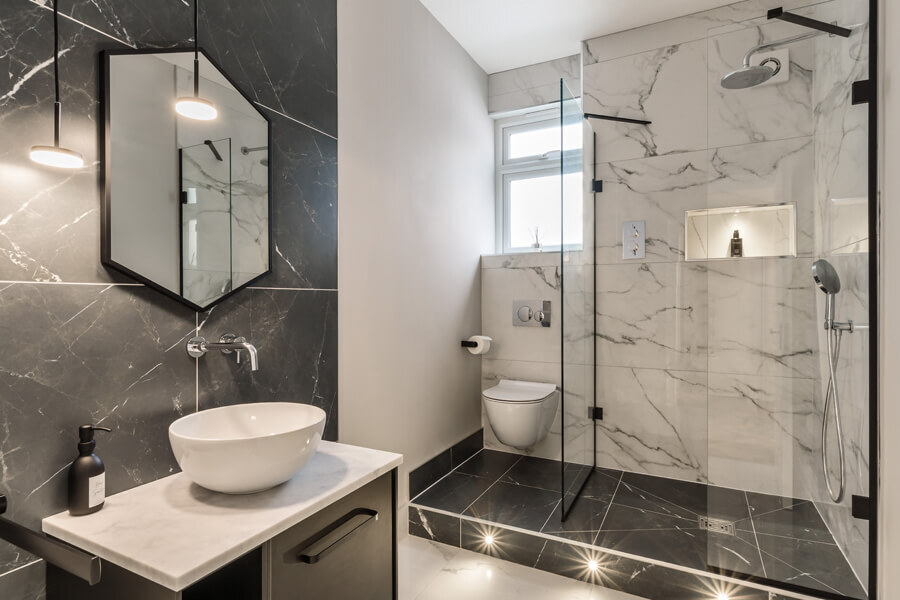 Installing Bespoke Bathrooms Throughout Hove
Our meticulous selection process ensures that the fitters and installers we collaborate with are unparalleled in the industry. At Pier1 Bathrooms, we exclusively recommend installers with whom we have established long-standing partnerships, characterised by trust and extensive experience within the luxury sector.
Throughout the installation journey, we maintain open lines of communication with our recommended installers, fostering a seamless collaboration to ensure flawless execution. Our dedicated team diligently oversees the entire process from start to completion, offering comprehensive support at every stage. As a testament to our commitment to client satisfaction, we personally visit the site upon the installation's completion to ensure the utmost contentment for all parties involved before officially signifying the project's successful completion.
Explore Hove's Bathroom Installation Team
Our trusted installers ensure a flawless finish that matches the design and product quality, meticulously attending to every intricate detail. Our commitment to excellence extends to monitoring the service levels of our recommended installers, consistently ensuring their continued mastery of their craft. Safeguarding our unblemished reputation is of paramount importance to us, as we are resolute in upholding the trust and confidence our clients place in our brand.
Get in touch with us below