Providing Crawley With Luxe Bathrooms
Every day, busy life routines can be exhausting, and the bathroom should be a place to relax in after all that hustle. That is why choosing the right design for your bathroom is so important as it should provide a peaceful sanctuary to refresh and renew. The overall aim is for your bathroom to offer an abundance of peace and relief no matter what life throws your way.
That's where we come in to help you create the perfect atmosphere which will add a sparkle of opulence to your life. By combining both modern and classical elements, our team of talented interior designers will provide a unique environment according to your preferences. We believe that everyone should be able to refresh their bathroom without breaking the bank. That's why we offer a wide range of products at affordable prices.
Beautifully Designed Bathroom For Crawley
At Pier1 Bathrooms, we strive to give all of our customers the best experience possible. Our process for creating extraordinary bathrooms is thorough, as we make sure to capture every detail and vision with precision and care. As we progress, we also make sure that the end product is identical to what was initially envisioned at the onset. We recognise each customer as unique and place high importance on how they feel throughout all steps of the process.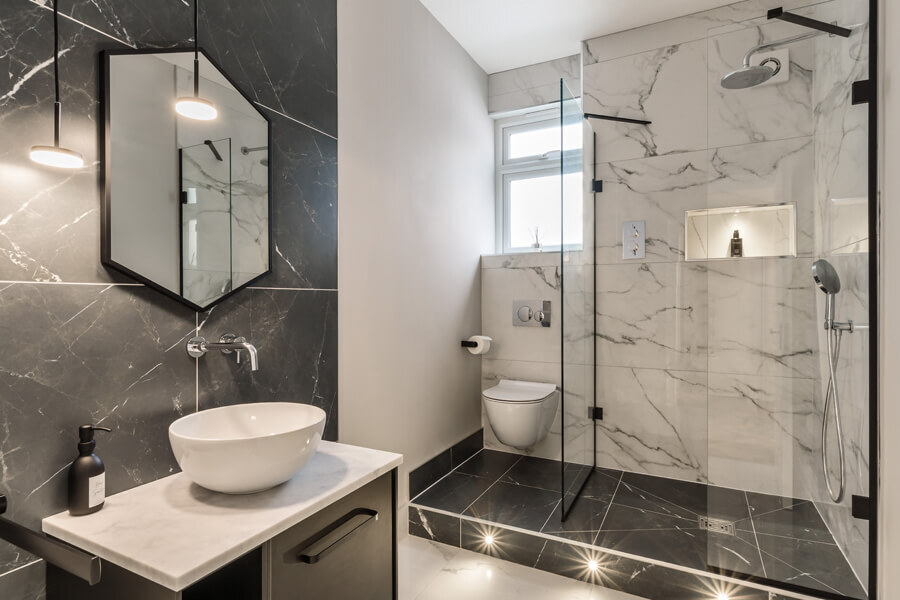 Visit our Bathroom Showroom in Crawley
Pier1 Bathrooms is your one-stop shop for all your bathroom needs. We have an extensive showroom filled with a wide range of products, including shower fittings, baths, sinks, faucets, decorative pieces, designer tiles, vanities and more. Whether you're looking for a modern style or something more traditional, we have something to suit every taste and budget.
Our friendly and knowledgeable staff are on hand to help you make the right choices for your bathroom. We'll provide you with expert advice and guidance to help you find the perfect products for your space. We'll help you choose the right style, colour, and finish to ensure your bathroom matches the vision you had.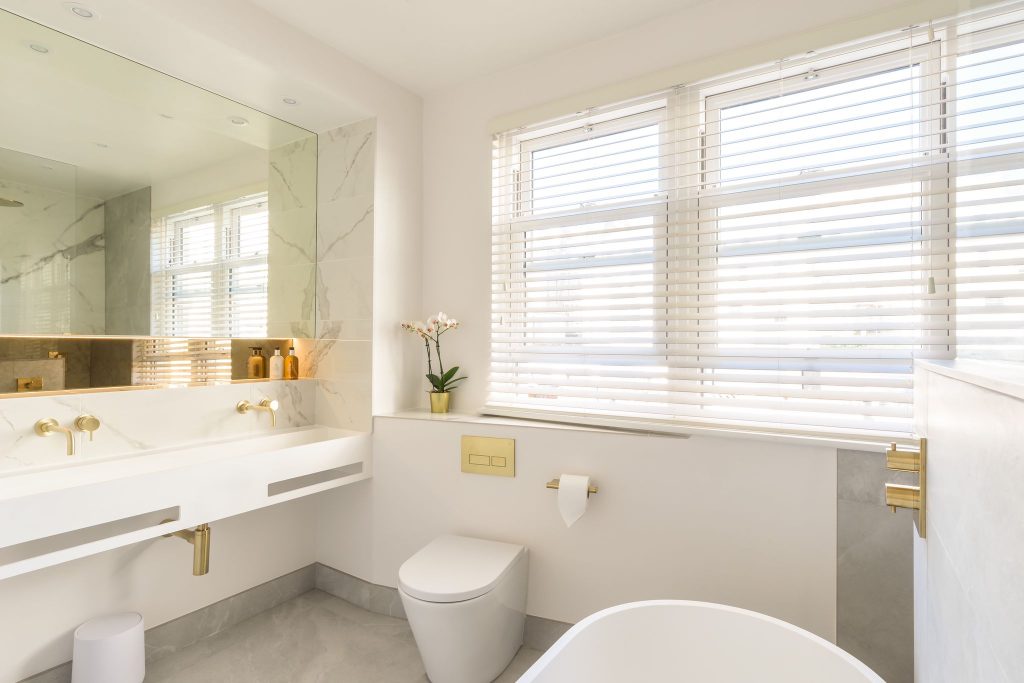 When visiting our showroom, you can browse all of the newest designs and trends. From vanity units to standalone baths, this is the perfect opportunity to plan your dream bathroom. With the help of design experts on hand, you can pick out the right fixtures and accessories without any hassle. Whether you're looking for an ultra-minimalistic design or a classic feel, our showroom allows you to explore your options and find something that truly fits your vision and style.
Contact Our Bathroom Design Team In Crawley
Please contact our team to discuss your ideas and see what we can do for you. We would be delighted to arrange a complimentary consultation over a cup of coffee to get things started!
To find out more about our recommended installers email us at: info@pier1bathrooms.com or give us a call: 01273 713185
Get in touch with us below