Crafting Impeccable Bathrooms Across Eastbourne
Transforming your home into a tranquil sanctuary is a wonderful way to find solace from the pressures of everyday life. Your bathroom can function as a calming retreat where you can relax and release your worries after a demanding day.
We recognise the significance of designing a bathroom that reflects your distinct taste and offers the comfort you deserve. Our team of proficient interior designers collaborate with you to produce a customised design that blends modern and traditional elements to attain your desired outcome. We offer a diverse selection of products at affordable prices, acknowledging that financial limitations can be a crucial factor for many of our clients.
Tailored Bathroom Designs Exclusively for Eastbourne Homes
Our team at Pier1 Bathrooms is committed to surpassing each customer's expectations. Our foremost objective is to deliver an exceptional experience from start to finish. We appreciate the importance of integrating every element and idea to create truly unique bathrooms. By fostering open communication with our clients and paying close attention to every detail throughout the project, we ensure that the end result closely aligns with their initial vision. We prioritise understanding our customers' perspectives and strive to ensure their comfort from beginning to completion.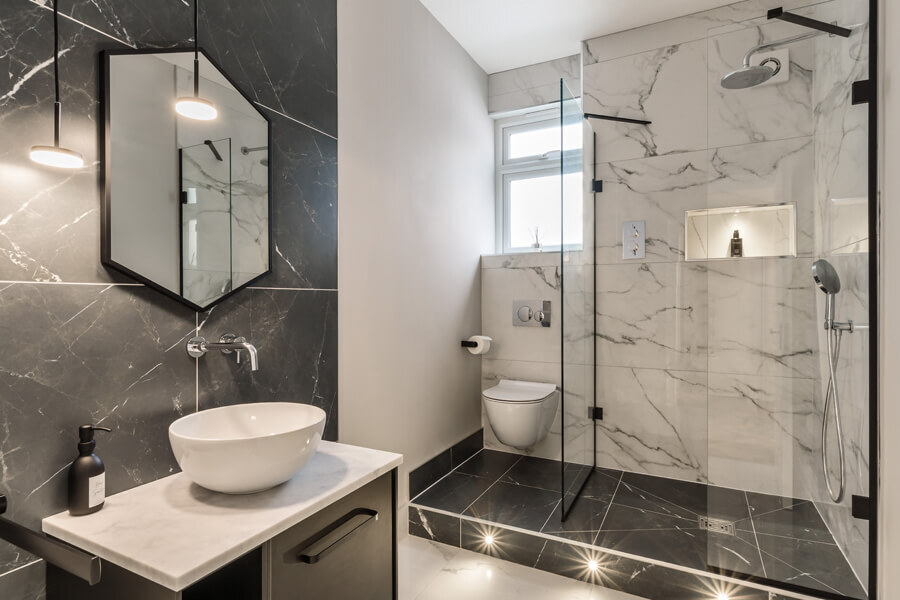 Visit our Bathroom Showroom in Eastbourne
Elevate your bathroom with Pier1 Bathrooms. Our comprehensive collection blends contemporary and traditional designs to create a tranquil haven. We provide an extensive range of products, including shower fixtures, bathtubs, sinks, faucets, designer tiles, vanities, and decorative pieces to enhance the beauty of your bathroom. Discover our incomparable showroom selection today to uncover products that match your style and budget.
Our experienced team understands the importance of your bathroom reflecting your desired aesthetics and atmosphere. To ensure that you achieve your ideal outcome, we are ready to guide you in selecting the perfect products that align with your vision, including everything from style and color choices to the ideal finishing touches.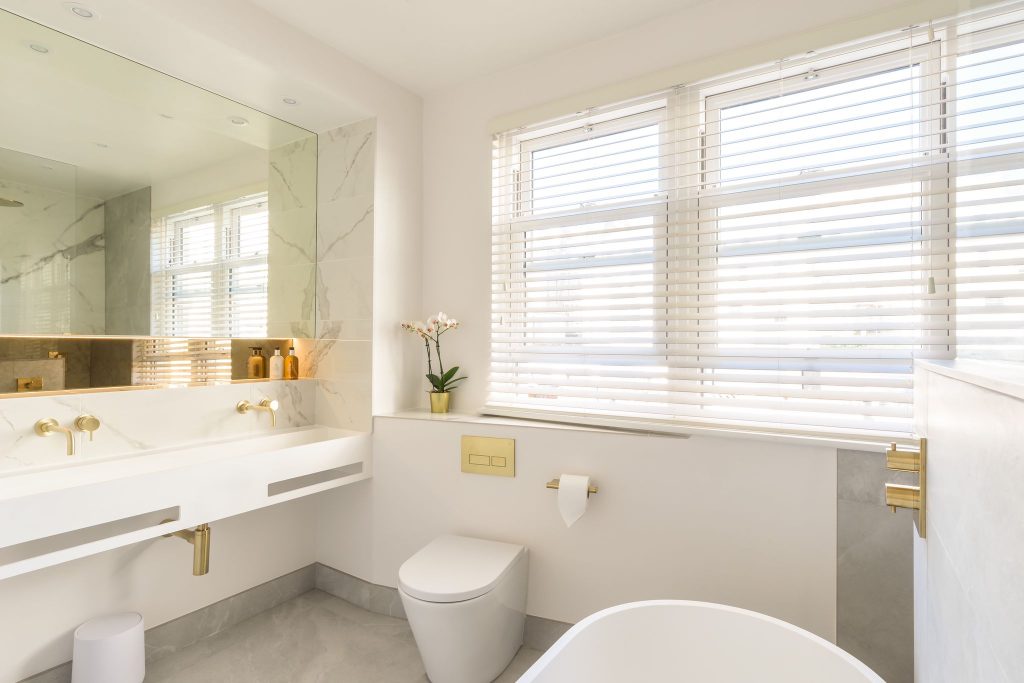 If you're searching for a bathroom with opulent and one-of-a-kind designs, our showroom is the ultimate destination. You can browse through the latest and most innovative designs and trends, featuring a wide range of exquisite vanity units, standalone baths in various shapes and sizes, and much more. Our proficient design experts are readily available to assist you in finding the perfect combination of fixtures and accessories to make your dream vision a reality, whether you're going for a chic classic or ultra-minimalist style. Our showroom is an excellent place to explore all possibilities when it comes to creating a stunning bathroom.
Contact Our Bathroom Design Team In Eastbourne
Don't hesitate to reach out to our team and share your ideas with us. We'd be thrilled to explore what we can do for you and kick things off with a complimentary consultation over a cup of coffee!
To find out more about our recommended installers email us at: info@pier1bathrooms.com or give us a call: 01273 713185
Get in touch with us below