Providing Horsham with Exquisite Bathrooms
Everyone yearns for a break from the everyday stresses of life and creating a calming oasis within your own home is the perfect way to achieve this. Your bathroom can serve as that tranquil refuge, a place to relax after a long day, leaving your worries at the door.
That's where we come in to help you design the space that will offer your life the comfort it deserves. Our team of talented interior designers will combine both modern and traditional elements to produce a unique design that matches your preferences. We offer a large assortment of products at reasonable prices since we recognise that financial restrictions can be a significant concern.
Bespoke Designed Bathroom For Horsham
At Pier1 Bathrooms, we strive to exceed every expectation. The focus of our work is on providing each individual customer with an amazing experience from start to finish. We understand the importance of carefully incorporating each element and vision to create bathrooms unlike any before. Through opening communication with customers and attentiveness throughout the project, we make sure that the final product closely or exactly matches the original concept they had in mind. We take great joy in understanding our customers' unique perspective and making sure that they feel comfortable and confident throughout the entire process.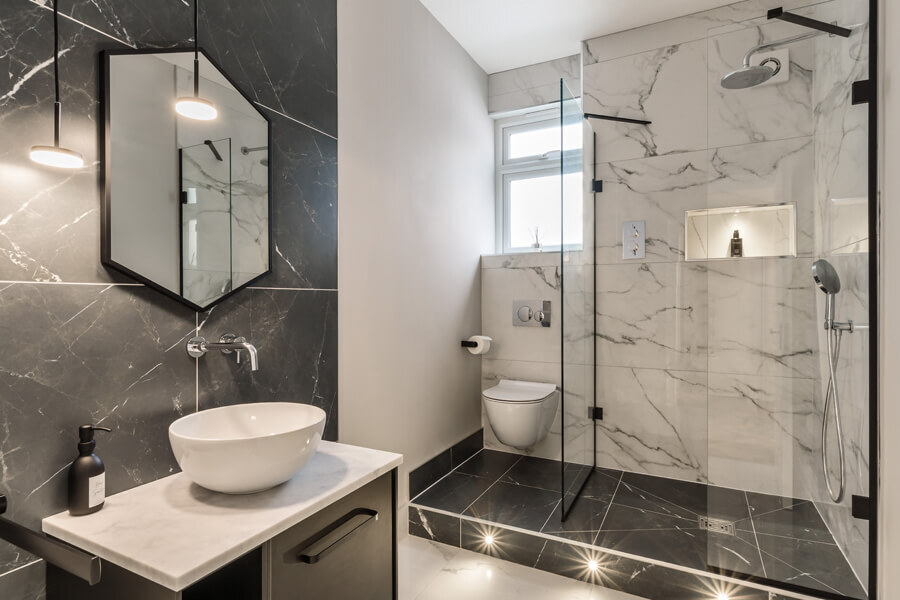 Visit our Bathroom Showroom in Horsham
Transform your bathroom into a stylish haven of tranquillity with Pier1 Bathrooms. Our vast collection combines the best in modern and classic designs, featuring everything you need to bring beauty to your bathroom – from shower fixtures and baths, sinks and faucets, designer tiles and vanities plus luxurious decorative pieces. Whatever look or budget you're working towards making it happen today by browsing our unbeatable showroom selection.
We understand how important it is for your bathroom to reflect exactly what you want. That's why our experienced staff are ready to guide you in finding the perfect combination of products that best fit your vision, from style and colour selection all the way down to get just the right finish.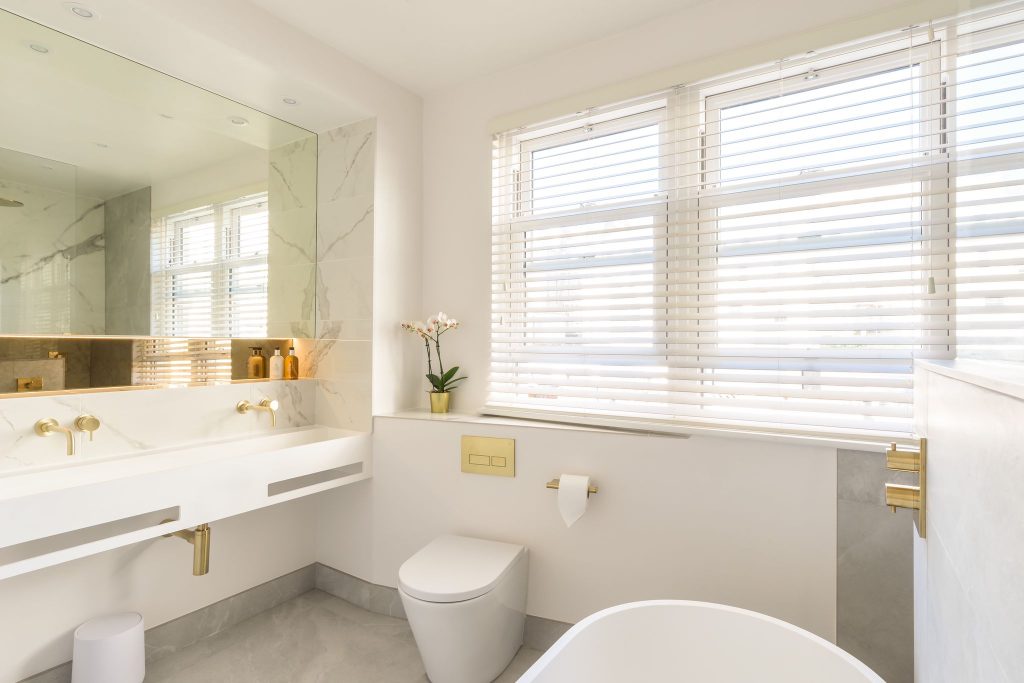 If you're looking for a luxurious and uniquely styled bathroom, then you will definitely want to visit our showroom. Here, you will be able to browse through all of the latest and greatest designs and trends. From exquisite vanity units to standalone baths in all shapes and sizes, there is something for everyone here. Our knowledgeable design experts are available to offer assistance with finding the perfect combination of fixtures and accessories that perfectly match your dream vision. Whether it channels an ultra-minimalistic or chic classic feel, our showroom is an ideal destination for maximal exploration when creating a beautiful bathroom space.
Contact Our Bathroom Design Team In Horsham
Please contact our team to discuss your ideas and see what we can do for you. We would be delighted to arrange a complimentary consultation over a cup of coffee to get things started!
To find out more about our recommended installers email us at: info@pier1bathrooms.com or give us a call: 01273 713185
Get in touch with us below