Delivering Luxurious Bathrooms to Shoreham
From the never-ending rush of everyday life, we all need a retreat that offers comfort and calm. That's why it is essential to crafting an oasis in your own bathroom – one where worries will melt away with just one step inside. With careful selection you will have that peaceful escape from everyday hustle at home, allowing tranquil renewal amidst life's challenges.
That's where we step in to assist you to create the ideal environment that will give your life the luxury it needs. Our team of expert interior designers will create a distinctive design in line with your tastes by fusing both contemporary and traditional features. We understand that budget constraints are real, that's why we provide a wide selection of goods at affordable prices.
Bespoke Designed Bathroom in Shoreham
At Pier1 Bathrooms, we work hard to provide each and every one of our customers with the greatest experience imaginable. We take great care to accurately and carefully capture every element and concept when building outstanding bathrooms. Along the way, we make sure the final product matches the original concept from the beginning. We value each customer's individuality and pay close attention to how they feel at every stage of the process.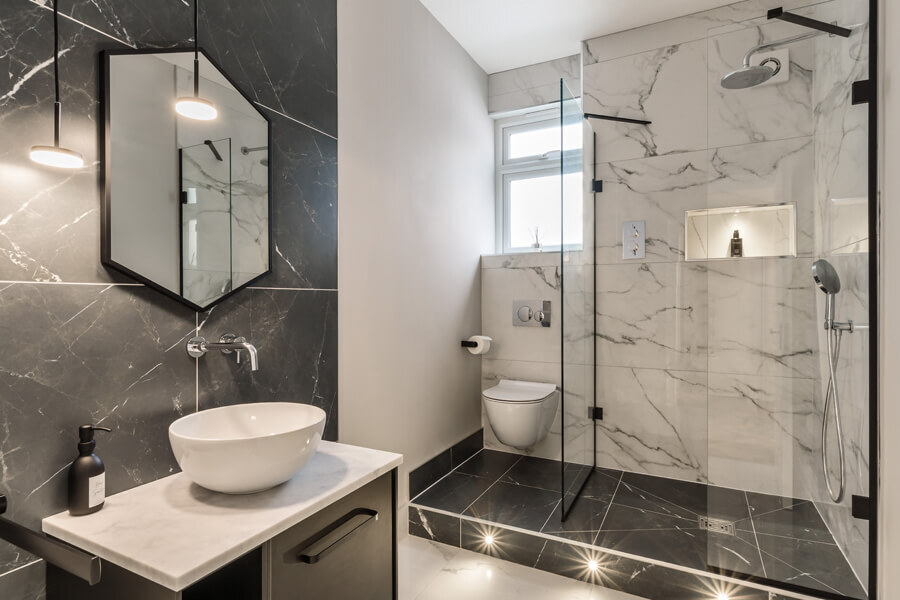 Visit our Bathroom Showroom in Shoreham
Refresh your bathroom with Pier1 Bathrooms. Our extensive showroom is filled with the latest styles and trends in shower fittings, baths, sinks, faucets, decorative pieces, designer tiles, vanities and more – whether you're into something modern or classic. With our various options to suit every taste and budget, it's easy to achieve a new look for your bathroom today.
To aid you in making the best decisions for your bathroom, our knowledgeable staff are always available to guide you. We'll offer you professional assistance and direction to help you locate the ideal products for your bathroom. To make sure your space embodies your vision, we'll assist you in selecting the ideal style, colour, and finish.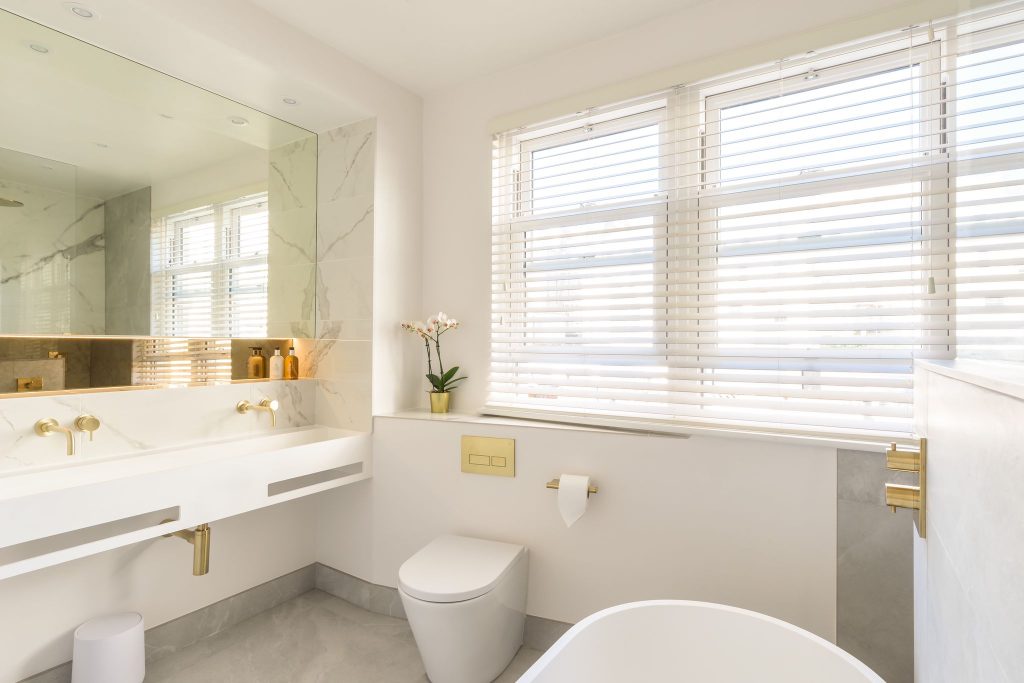 Visiting our showroom is a great way to gain an initial understanding of the newest bathroom designs and trends. The possibilities are limitless, from vanity units to standalone baths, you can easily find the pieces that perfectly fit your aesthetic. Don't worry about being overwhelmed either – with the help of our highly knowledgeable design experts, you're sure to find exactly what you're looking for and create a bathroom of your dreams. Whether it's an ultra-minimalistic look or a more traditional approach, our showroom has something for everyone, making it easy to search and discover something special.
Contact Our Bathroom Design Team In Shoreham
Please contact our team to discuss your ideas and see what we can do for you. We would be delighted to arrange a complimentary consultation over a cup of coffee to get things started!
To find out more about our recommended installers email us at: info@pier1bathrooms.com or give us a call: 01273 713185
Get in touch with us below