Fitted Bathrooms in Crawley
If there is one room that deserves a little luxury, it for sure is the bathroom. We believe that bathrooms are all about creating that segregated space where you can truly sit back and relax at the end of a busy day which is why it should be treated with care when constructing.
Our luxury bathroom design studio in Crawley is one to look out for. Despite any ideas of how you want your dream bathroom to look, you can always count on our gifted staff to sit down with you and create something to give you that luxurious touch!
Our aim is to continuously provide a seamless and unique experience to all of our clients. We take extra caution towards every step building up to the end product enabling the final result to be the one we designed at the start of the process and seeing that come to life. We aim to do our very best in order to make your dreams a reality and make your bathroom act as a sanctuary within your home after whatever the say throws at you!
Quality Bathroom Designs For Crawley
We have over 15 years of experience in the industry and have created luxurious bathrooms for our clients in Crawley. Be it small enhancements or full overhauls, you can count on us for everything!
Our design and installation teams work together to create your bathroom precisely how you want it, while also keeping you up to speed on all progress with frequent and timely updates.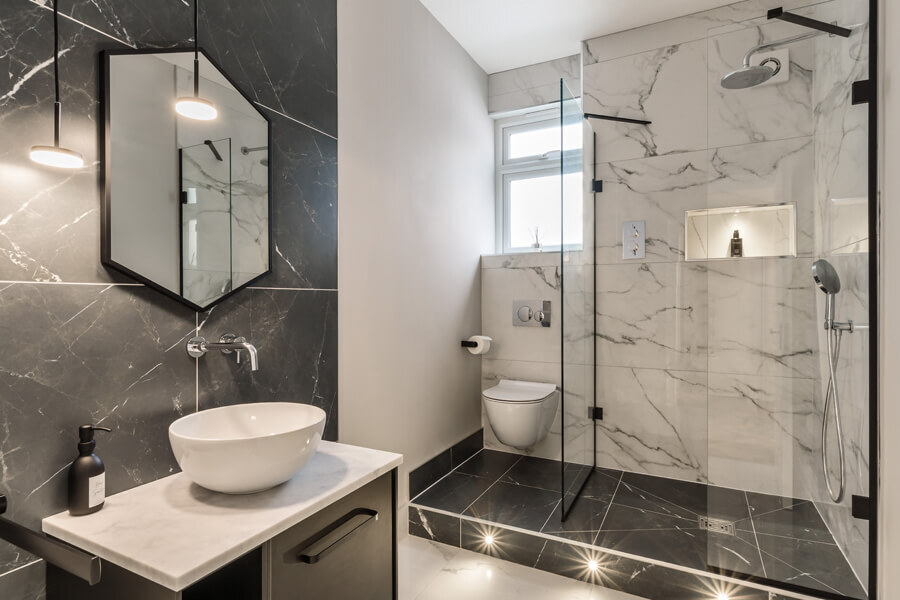 Visit our Bathroom Showroom in Crawley
Dropping by at our flagship showroom in Crawley is one of the best ways to get a feel for the luxury and elegance we offer. There's a lot to choose from, we have a wide selection of shower fittings, baths, sinks, faucets, decorative pieces, designer tiles and other accessories on display, you really will be spoilt for choice.
You also have the chance to hang out with our brilliant design team, who will be very happy to aid you and answer any of your questions you might have.
Crawley's Finest Bathroom Design & Installation Company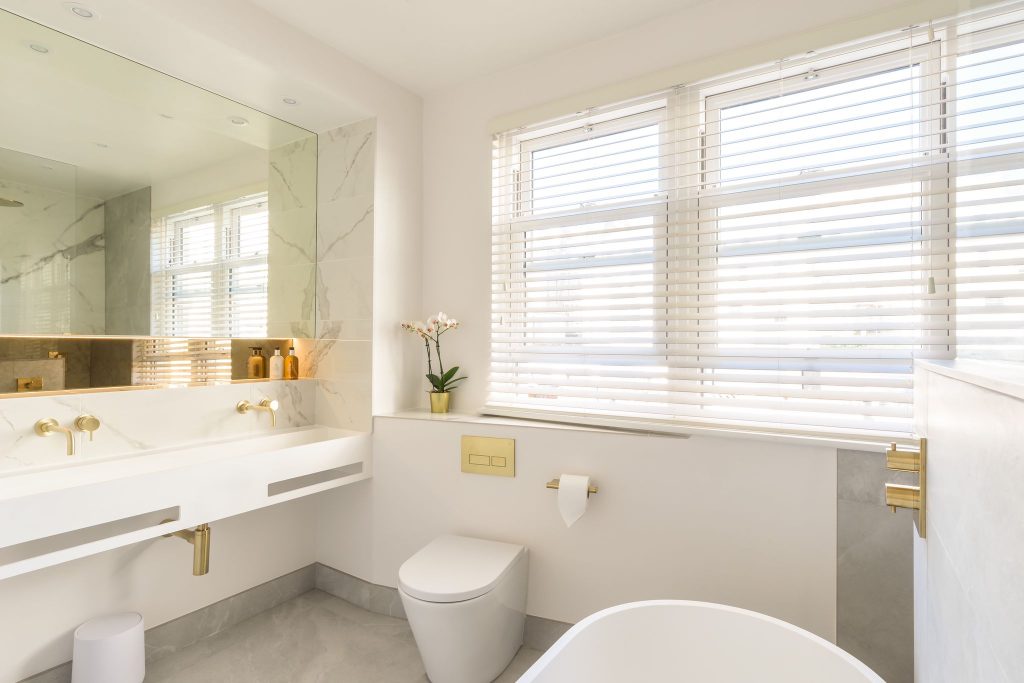 We take great care at every stage of the process to guarantee that your bathroom will provide you pleasure for years to come! Your comfort is our leading priority, and we go above and beyond to ensure that you are content with the end product. Our former customers can assure you for our immaculate services, and we take great pride in our effort. Our designers and installation team work closely together to make sure that every component of your bathroom is exactly as you imagined.
Contact Our Bathroom Design Team In Crawley
Please contact our team to discuss your ideas and see what we can do for you. We would be delighted to arrange a complimentary consultation over a cup of coffee to get things started!
To find out more about our recommended installers email us at: info@pier1bathrooms.com or give us a call: 01273 713185
Get in touch with us below