Fitted Bathrooms In East Grinstead
Adding a luxurious bathroom will increase the value of your house and make getting ready every day more enjoyable, especially on busy weekday mornings. Giving you a spa-like experience will enable you to begin the day feeling at ease and calm.
We are one of the leading high-end bathroom design studios here, and we take great pleasure in being one of East Grinstead's finest luxury bathroom design businesses. Our design staff will sit down with you and help you create the bathroom of your dreams while offering you a variety of different styles!
Our goal is to consistently provide each client we work with with a seamless and unique experience. We want to take great care during the entire process, ensuring that the outcome is what you had in mind from the beginning. By adding a luxurious bathroom, you may enjoy the peace and tranquilly of a 5-star hotel every day. What could be more ideal than a luxurious wellness haven inside your house?
Introducing High-End Bathroom Designs
Since we have been building lavish bathrooms for East Grinstead clients for more than 15 years, we have the most experience in the industry. You may count on us for anything from little tweaks to significant renovations!
Our design and installation teams work together to create your bathroom precisely how you see it while also keeping you informed of all progress with regular and timely updates.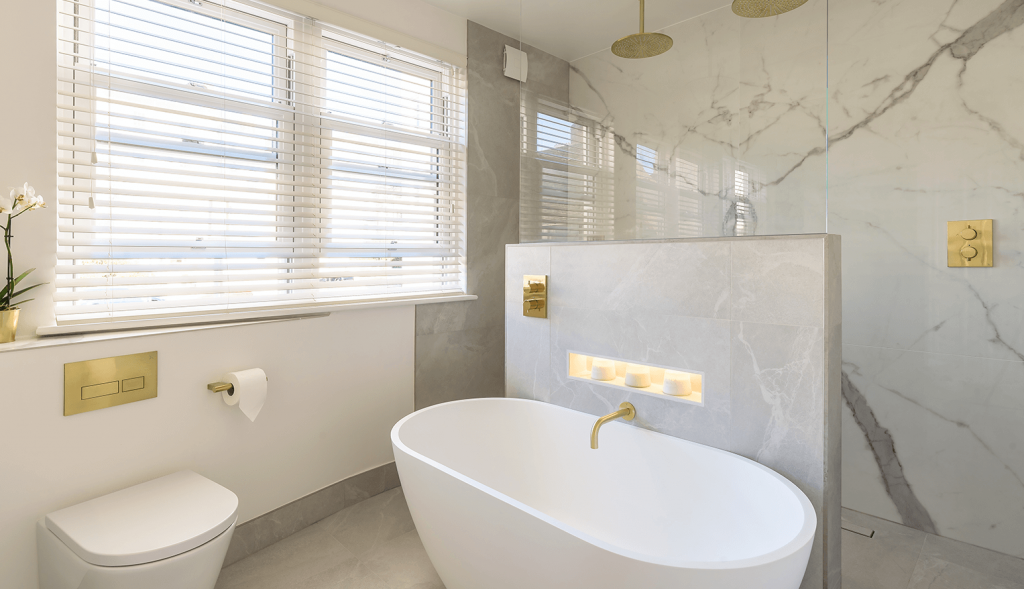 Visit our East Grinstead Bathroom Showroom
We invite you to stop by our showroom to see a sample of what we have to offer. We provide a large range of diverse bathroom displays, including various sizes, shapes, and designs of high-quality equipment. We provide everything you need for your home, including ornamental hardware, sinks, shower fixtures, toilets, and bathtubs. For your benefit, our showroom can help you get a more tangible sense of what your potential luxury bathroom might look like.
Our helpful staff is available to assist you with any questions you may have regarding the designs in the showroom. They are all specialists in design. Come see us right away!
Exceptional Bathroom Design & Installation Services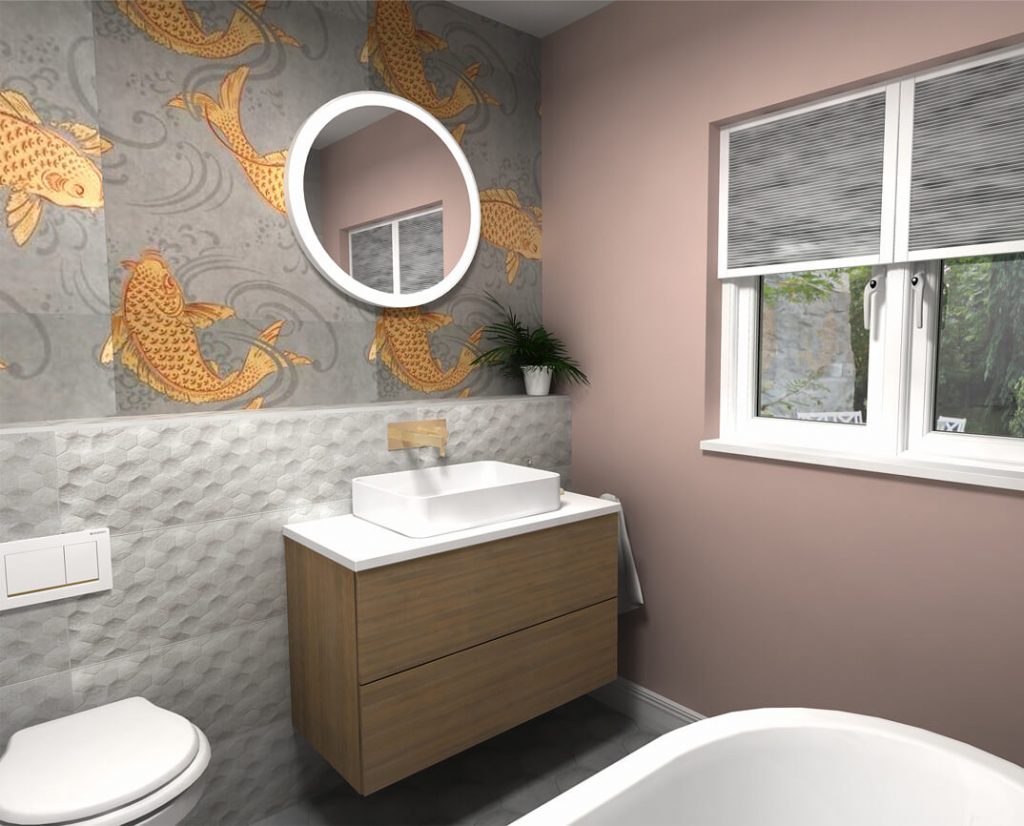 Every step of the way, we take great care to ensure that your bathroom will provide you joy for years to come. Your comfort is extremely important to us, and we go above and beyond to make sure you are happy with the finished product. Our prior clients attest to the high quality of our services, and we like what we do very much. Our designers and installation team work closely together to make sure that each element of your bathroom is precisely as you had imagined it.
Contact Our Bathroom Design Team
Feel free to contact our staff to discuss your options and learn more about what we can do for you. We would be more than happy to arrange a free consultation so we can start off by talking over a cup of coffee!
To find out more about our recommended installers email us at: info@pier1bathrooms.com or give us a call: 01273 713185
Get in touch with us below