Fitted Bathrooms In Hastings
Improving the value of your home, investing in a luxury bathroom will help make your daily process of getting ready a more delightful experience especially on those busy weekday mornings. Providing you with that spa-like experience, helping you to start your day relaxed and at ease.
With great pride to be one of Hastings' finest luxury bathroom design companies, we are one of the top high end bathroom design studios here. Providing you with a range of different styles, our designer team will sit with you and plan the bathroom of your dreams!
Our purpose is to always constantly administer a seamless and exclusive experience to all clients we come in contact with. We plan to handle the whole process from start to finish with high levels of care, allowing the end result to be the one you have always envisioned. Installing a luxury bathroom means you can get that 5-star hotel experience every day, a place of privacy and Zen. What could be more fitting than a luxury sanctuary of wellness inside your own home!
Bringing Hastings High-End Bathroom Designs
We are the most experienced in the market, having created luxurious bathrooms for our clients in Hastings for over 15 years. You can rely on us for everything from little adjustments to major makeovers!
Our design and installation teams collaborate to build your bathroom exactly how you want it, while also keeping you in the loop with frequent and timely updates on all developments.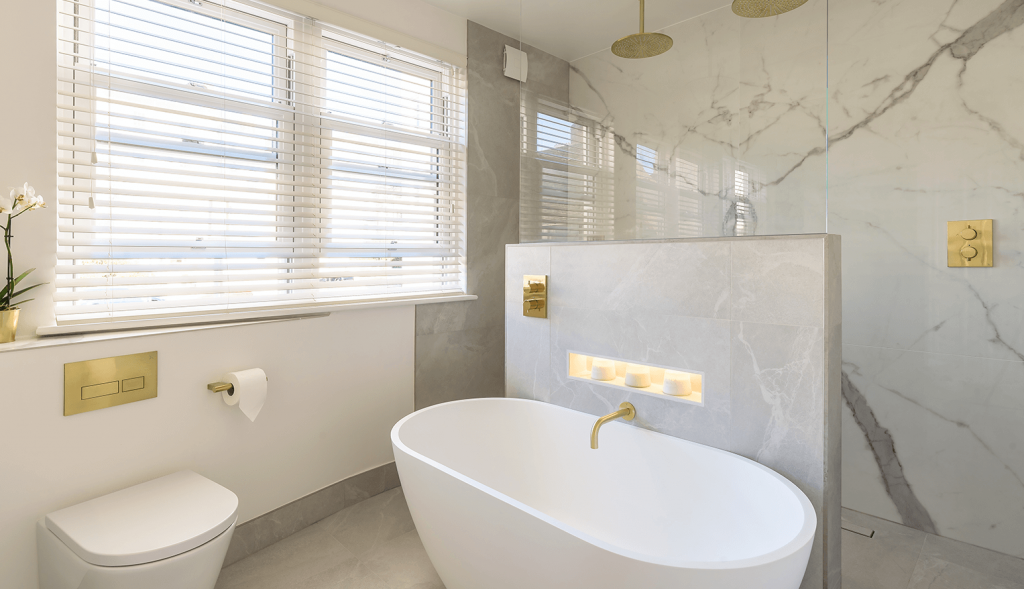 Visit our Bathroom Showroom in Hastings
We encourage you to visit our showroom to get a glimpse at what we can provide. We have a wide variety of different bathroom displays, different shapes, different styles and different top-quality appliances for show. From decorative hardware, sinks, shower fixtures to toilets and bathtubs, we have got it all for you see. Our showroom can benefit you, giving you more of a physical feel for what your future luxury bathroom may look like.
Our friendly staff are experts on design and are ready at the showroom to aid you with any enquires you may have about the designs. Come and see us today!
Hastings' Finest Bathroom Design and Installation Company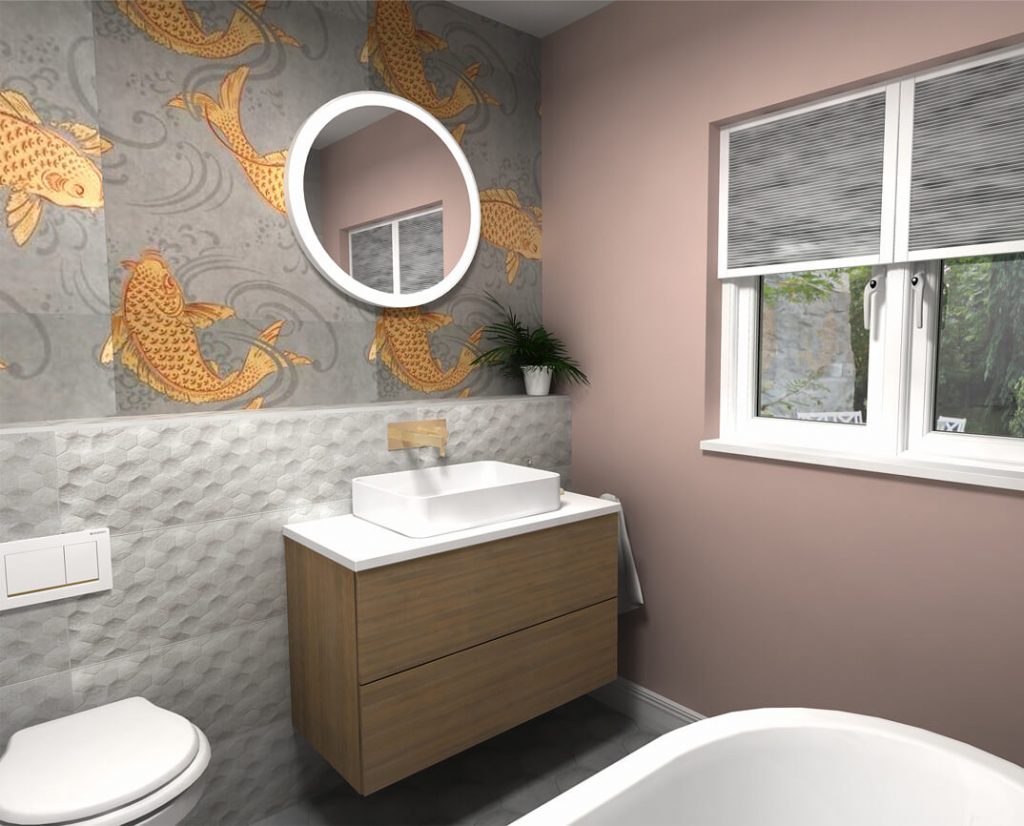 We take great care at every stage of the process to assure that your bathroom will deliver you bliss for years to come! Your comfort is at high levels of importance, and we go above and beyond to confirm that you are satisfied with the final creation. Our previous trades can declare to the exceptional quality of our services, and we take great pleasure in what we do. Our designers and installation staff collaborate closely to ensure that every feature of your bathroom is meticulously as you envisioned it.
Contact Our Bathroom Design Team In Hastings
To explore your options and see what we can do for you, feel free to reach out to our staff. We will be more than happy to schedule a free consultation where we can chat over a cup of coffee and kick things off!
To find out more about our recommended installers email us at: info@pier1bathrooms.com or give us a call: 01273 713185
Get in touch with us below