Luxury Fitted Bathrooms In Lancing
The mood in your home will be greatly enhanced by a nice bathroom. Bathrooms must always be constructed with care because they are frequently the only place where people can unwind after a long, demanding, and busy day.
We are a reputable company that designs luxurious bathrooms in Lancing. You can depend on our creative team to come up with something amazing for you, no matter how challenging your bathroom design concept is!
All of our clients will receive a flawless and fantastic experience, which is our main priority. We take extra precautions during the design and installation processes because we want the finished product to be a tranquil and relaxing space.
Bringing High-End Bathroom Designs to Lancing
We have the uttermost experience in the industry, having designed spectacular bathrooms for our Lancing residents for more than 15 years. You can count on us for everything from those little changes to full transformations!
Our installation and design teams work closely together to shape your bathroom precisely to how you imagined it, while also keeping you up to date on all progress with regular and appropriate updates.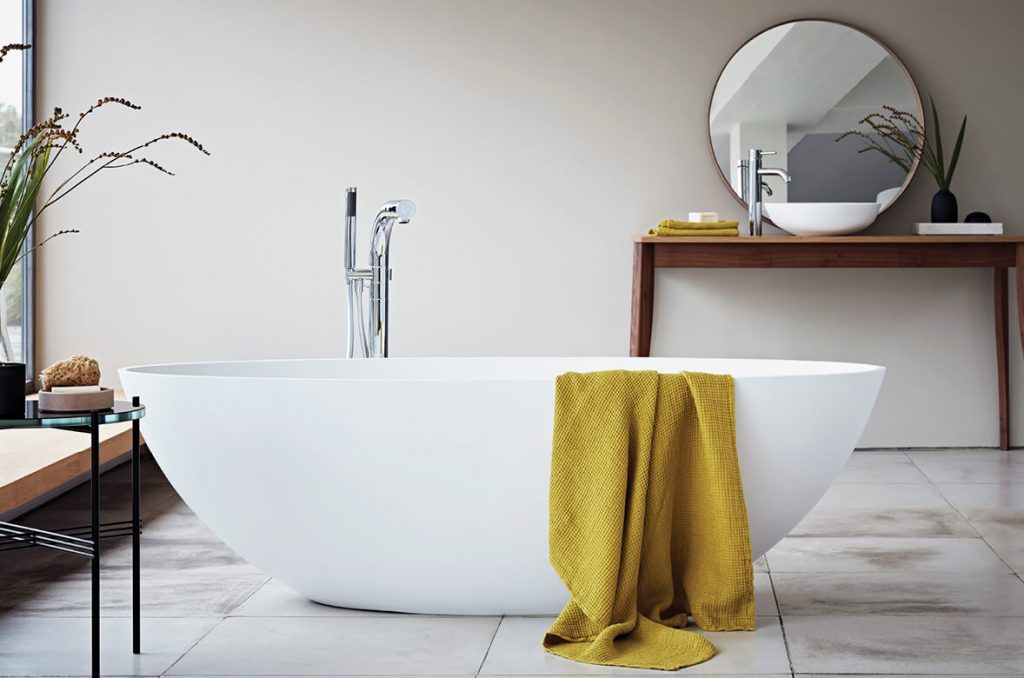 Visit our Lancing Bathroom Showroom
Discover what kind of luxury designs we have to offer by visiting our flagship shop in the heart of Lancing. From bathroom shelves to sleek, modern appliances, as well as a broad selection of ornamental hardware, faucets, shower fittings, and other accessories, there's plenty to choose from. There's no comparison for seeing it in person to get a sense of it all.
You'll also have the chance to meet one of our talented design team, who are more than happy to sit down with you and address any questions you may have, as well as map out the details for your particular design.
Lancing's Bathroom Design & Installation Company
We take special care at every step of the way to ensure that your bathroom will give you delight for many years to come! Your satisfaction is our number one priority, and we go above and beyond to make sure you're happy with the results. Our previous clients can testify to the high quality of our services, and we take pride in what we do. Our installers and designers work closely together to ensure that every component of your bathroom is precisely as you anticipated.
Contact Our Bathroom Design Team In Lancing
Please contact our staff to discuss your alternatives and see what we can do for you. We'd be delighted to schedule a complimentary consultation over a cup of coffee to get things started!
To find out more about our recommended installers email us at: info@pier1bathrooms.com or give us a call: 01273 713185
Get in touch with us below