Chichester's Fitted Bathrooms
The bathroom is undoubtedly the space that requires a bit more opulence. We think that the main purpose of bathrooms is to provide a private area where you can properly unwind after a long day. For this reason, we feel that bathrooms should be built carefully.
One to watch out for is our Chichester luxury bathroom design studio. You can depend on our talented crew to sit down with you and develop something, no matter what ideas you have for how your ideal bathroom should seem.
Our goal is to consistently give each and every one of our customers a seamless, exceptional experience. We take extra care in each phase leading up to the finished product to ensure that it is exactly what we intended at the beginning of the process. Regardless of what life throws at you, we strive to make your dreams come true and turn your bathroom into a haven within your house.
Bringing Luxury Bathroom Designs To Chichester
With more than 15 years of experience, we have designed opulent bathrooms for Chichester clientele. You may rely on us for any task, no matter how minor or extensive.
Our design and installation teams collaborate to construct your bathroom exactly how you envision it, and they regularly and timely update you on all developments.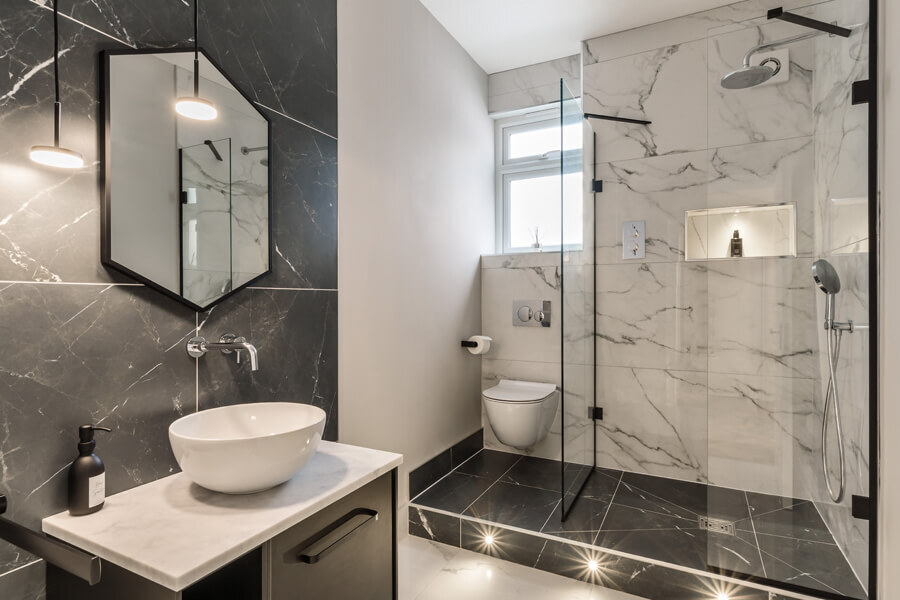 Visit our Bathroom Showroom
A visit to our Chichester flagship store is one of the greatest ways to experience the luxury and elegance we provide. There are many options available, including a large number of shower fittings, baths, sinks, faucets, ornamental items, designer tiles, and other accessories that are on exhibit.
You can also chat with our talented design staff, who will be delighted to help you and respond to any queries you may have.
Bathroom Design & Installation Experts in Chichester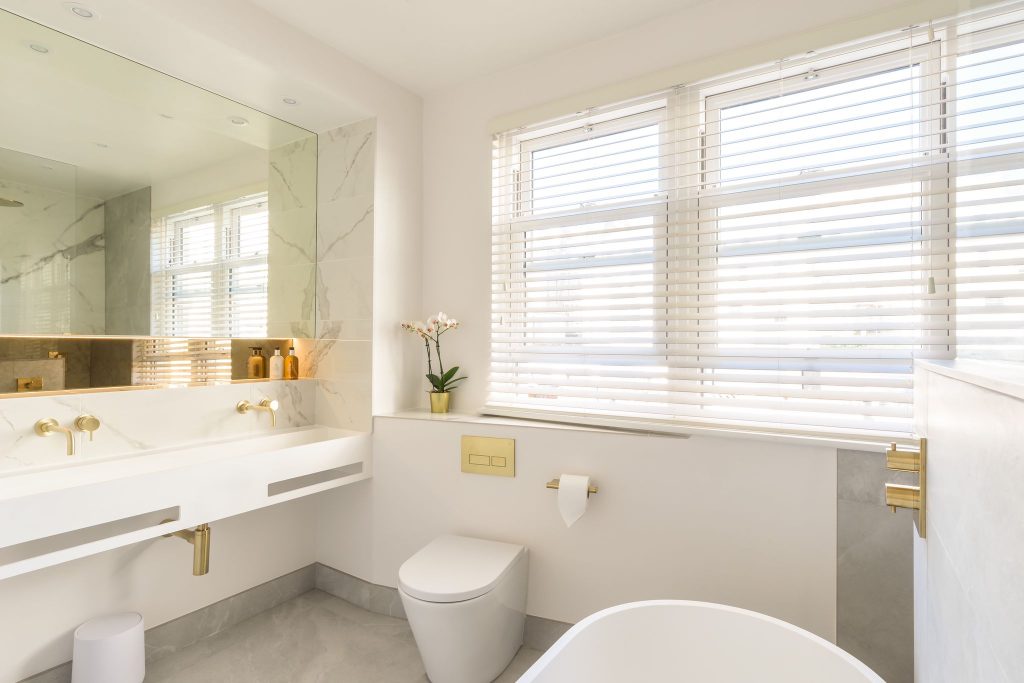 Every step of the way, we take great care to ensure that your bathroom will provide you joy for years to come. Our top goal is your comfort, and we will stop at nothing to make sure you are happy with the result. Former clients can vouch for our impeccable services; we take great delight in what we do. Together, our designers and installation team make sure that every detail of your bathroom is just as you had envisioned.
Contact Our Bathroom Design Team
To discuss your ideas and find out what we can do for you, please get in touch with our team. To get things going, we would be happy to schedule a free consultation over a cup of coffee!
To find out more about our recommended installers email us at: info@pier1bathrooms.com or give us a call: 01273 713185
Get in touch with us below