If you're looking to spruce up your bathroom for the new year, then it's time to look into the latest trends. In 2023, bathrooms are going to be more luxurious than ever before. From better lighting to stunning finishes, here's a rundown of what you can expect from bathroom trends this upcoming year.
Smart technology is becoming increasingly popular in today's homes and that includes bathrooms. You can find intelligent showerheads that let you adjust temperature and water flow with just a touch of a button or by using voice commands through your home assistant devices such as Amazon Alexa or Google Home. These modern showers can also save water by automatically turning off if there is no one in the shower for an extended period of time.
Eco-Friendly Bathroom Finishes
A trend that continues to gain traction every year is eco-friendly materials and finishes in bathrooms. Eco-friendly materials are not only much better for the environment but also add a unique look to your bathroom design which makes it stand out from other homes on the market. This includes bamboo floors, recycled glass countertops, low VOC paint colours, natural stone tiles, LED lighting fixtures, etc. All of these materials are not only stylish but durable as well so they won't need to be replaced any time soon.
Good lighting is essential in any space, but especially in bathrooms. Natural light is always ideal, but if that isn't an option for your bathroom. Opt for lights that are bright yet warm, as this creates a more inviting atmosphere. Some popular lighting options include wall sconces on either side of the mirror or recessed lighting above the vanity or shower area. If you want something truly unique, consider adding hanging pendant lights to make a statement.
Vintage decorations are all the rage right now. Whether it's an antique mirror or vintage tile flooring, these pieces bring both character and charm to any space. To add a modern touch, pair vintage elements with contemporary features such as sleek fixtures or minimalistic cabinets. With this combination, you can achieve a timeless look that will last through the years.
Shower niches are an incredibly practical way to store all of your bath time essentials while still keeping everything organised and out of sight. These small shelves can be used to store shampoo bottles, soaps, razors, body wash, you name it. They come in all shapes and sizes so you can customise them to fit perfectly into your shower area without taking up too much space.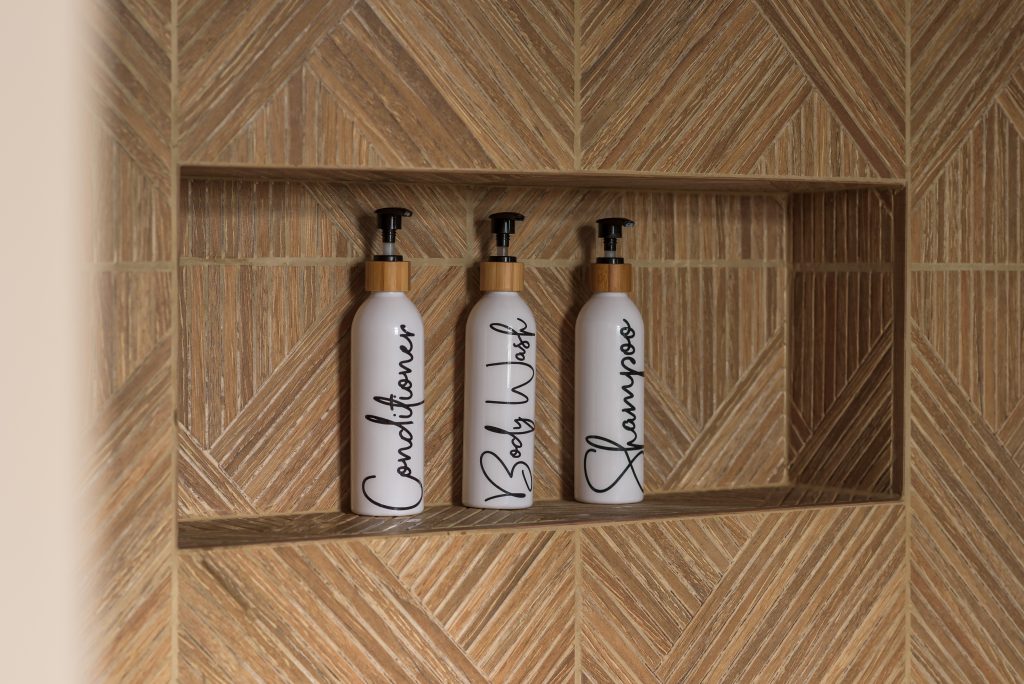 Staying Ahead Of The Curve
If you're looking to revamp your bathroom this year, there's no better time than now! The trends we outlined will help you create a beautiful space that is both stylishly modern and timelessly classic. Plus, they provide plenty of convenience with storage solutions like shower niches and practical lighting designs for brighter spaces. So, take some inspiration from these trends and get creative with your own bathroom design today!